Choose Simply POS for your Point of Sale – here's why?
By Christina Lyons
As part of the sales recruitment at Sassco, we had designed a few sales tips for internal use. We've decided to publish it publicly to help you make the better decision when choosing the right point of sale for your restaurant business.
Over 1,200 venues using Simply POS by Sassco
In Australia alone, we have over 1,200 venues using our amazing hospitality solution. Customers range from award winning restaurants, to small-medium cafes and pizza restaurants. We also have international customers located mainly in: Japan, US, Dubai and Saudi Arabia (Sassco Supports Arabic and Chinese languages).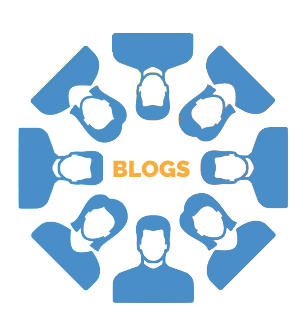 Unbeatable prices – Profit on Software only!
We are a software company after-all and part of our promise to offer the best software at the most affordable prices; we offer hardware at cost price + 5%. Keep in mind that 90% of our transactions are to IT companies (resellers) where they offer our bundles to their customers plus commission. So buying directly from Sassco is a sure saving option.
No ongoing fees
There are no compulsory ongoing fees once a lifetime license is purchased. Having said that, and although all bundles come with a complimentary 1 year online technical support, we have a small fee for technical support. It is optional and is set at $220 (at the time of writing this article 2 August 2018).
Highest rating for POS Company
In Australia alone, there are over 15 POS software companies with an online presence. Sassco is the only provider with a 5 star rating on Google+, Facebook and other software download websites. In fact, our support is so great that almost all customers choose us when buying a second venue.
Australian made – Australian support
Busy restaurants and coffee shops want to deal with an Australian based company. All our software are designed in Australia, our support is local in North Sydney. If you ever have a technical issue, you can call us and we will direct you to a support consultant!
Discount $800 if purchased today
We are offering a no-catches, no-kidding $800 discount on all bundles purchased online and have a value over $3,800 inc GST. This is for a limited time only and may not be available at the time of reading this article. Please Contact Us for more information: 02 8912 2115.
80% of our sales are online
Buy online and have no worries, after-all, 80% of our sales are online. With all our bundles comes simplified user manual with super-simple instructions. In most cases, it would take you 5-7 minutes to setup. We also offer a free menu setup, so after plug/play; you can start processing your sales instantly. Of course, we are available if you ever need us!
Biggest POS Software Company
Although we are not technically the biggest POS Software Company, we are the only Company in Australia which has 9 integrated software: Front office, Back office, Head Office, Online Ordering, Reporting App, Online table booking, Waiter POS, Bump Screen, Prep Monitor. In essence, we don't have an external company designing the software for us, we do it ourselves.
Summary
So what are you waiting for? Google Sassco and read the reviews from our customers and you will know why choosing us is the ultimate right decision. Give us a call today 02 8912 2115 to get a free quote or purchase your bundles online.
Visit Simply POS